Download and Install the USB Drivers For LG Android Devices
If you have a LG Android device and you need to connect it to the PC, then you'll need to download and install the proper USB drivers for your LG Android model device in your computer.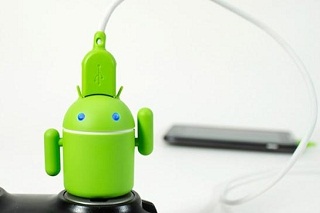 From our present article you'll be able to download the LG drivers for multiple Android LG models like  G-Slate, G2x, Optimus for T-Mobile, US Cellular, MetroPCS, Sprint, Virgin Mobile, T-Mobile, you will find the drivers for Verizon's Vortex and Ally Android devices.
The first step when you want to installing the USB drivers, for your LG Android device, is to download the drivers which are compatible and is developed to support your device and to install it in your PC.
Below you'll be able to download from a list your compatible LG driver. These drivers are compatible and running on Windows XP, Windows Vista, and Windows 7.OS.
After you select the correct drivers for your LG Android device, and you save it in your PC you'll find below a step by step guide, which will teach you How to install the correct drivers for your LG Android Smartphone:
How to install the USB Drivers For LG Android Devices
First Go and visit the above download link and in the Drivers and Resources page you need to select your Carrier that has your model phone and after that select the appropriate LG Android USB Drivers for your device.
Click the download link above mentioned, and save the file in your computer. After you've been downloaded the file you should have a package with a size between 8 and  15 MB, and for the package driver you have to reserve on your PC hard drive enough space for it.
Your device has to be disconnected to the PC, if it is connected you need to remove the USB cord to the PC, before running the downloaded file.
Double-Click on the installer file that you downloaded and follow the prompts, now wait until the installation is successfully completed (this operation can take a few minutes to complete)
When the drivers installation is completed, connect the LG smartphone to the Computer using the original USB cable. Now, the computer will identify your LG device and will install the necessary drivers. This installing driver's process can take a few minutes.
After the PC installed the proper drivers for your LG Android device then your smartphone it is available and connected to your PC, and ready to use.
When a USB connection is detected by your Android LG device, you'll be notified about this with a small "USB" Icon in the top upper left display of your LG "Notification Bar.
Note: If your LG smartphone has needed to choose which USB mode want to use, for connecting the device to your PC, then you have to go to the LG Notification Bar and to press on the USB Icon next to message "USB Connected" and from there in the opened window choose "Mass Storage Mode." This thing should Mont your device's SD card to be visible from your PC. After your Micro SD is presented like a removable drive on your computer, you'll be able to make the fundamentally operation like copy paste, explorer etc.

Before you disconnect the USB cord from the computer and your smartphone, make sure you disconnect your device in safely mode, to do that go and click on the "Safely Remove Hardware" button on your Computer and after that you can disconnect your LG Android device by removing the USB cable.
That's all the steps that you need to follow in order to successfully download and install the LG Android drivers. Thanks for the advices from our source Via.
Please let us know in our comment section if you successfully installed the proper drivers for your LG Android device.