Update the T-Mobile Samsung Galaxy S2 T989 to Android 4.1.2 UVMC6 Jelly Bean firmware
If you're an owner for a Samsung Galaxy S2 model number T989 released for the T-Mobile, then you need know that the Android Jelly Bean 4.1.2 OTA update now is available and can be installed on your device with the following manually step by step tutorial.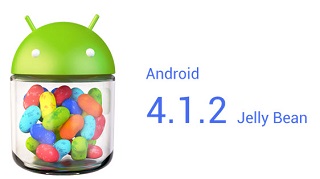 The Android 4.1.2 Jelly bean has the number UVMC6 for this firmware version and comes for your device with the latest feature that the Android 4.1.2 has, feature as TouchWiz Nature UX 2.0 interface, new lookscreen widgets, Direct Call features, new features and functions for the device's camera, Smart Say, two home screen modes, and also more features that this update comes.
Before beginning our tutorial, a few lines and prerequisites should be followed step by step, in order to prepare your smartphone for the update procedure, so read, apply and don't skip any step from the below sections:
This tutorial and all instructions listed here are compatible and can be applied only for the T-Mobile US Samsung Galaxy S2 model number T989, in this case don't try to apply this update for any other similar models, you're risking brick them
This update is an official released firmware OS by Samsung, and if your smartphone is rooted, after you've been applied this update the root access will be revoke.
Use this tutorial only if you're an advanced Android user and you know what you're doing with your device. Also, your warranty will be restoring if you have installed a custom ROM into your device.
Install the proper drivers in your PC for the T-Mobile US Samsung Galaxy S2 model number T989, without the drivers installed on your PC the ODIN app that you'll use to apply this new update won't recognize your device, and cannot complete the new firmware installation.
Backup your entire important file that you've stored on your device's internal memory.
This tutorial and all instructions listed here are only for instructional and educational purpose, so we cannot be held responsible or liable for what you're doing with your device or in case you lose any data during the update process.
From the Developer Option Menu,  you need to enable the USB debugging option. That thing will make possible connection between the PC and your S2 smartphone.
Like I said from the beginning, this entire tutorial need to be read totally and make sure you won't skip any steps I have listed here.
I think these all prerequisites that are necessary to be known and applied before moving to the next section.
How to Install Android 4.1.2 Jelly Bean OTA Update for T-Mobile Samsung Galaxy S2 T989 device:
Firstly, you need to download the Android 4.1.2 Jelly Bean firmware from HERE /HERE. Save the update file in your computer and after the download is completed, extract its content in a single folder on your computer. You will obtain a '.tar.md5? file. Let it like this without any more extraction and move to the next step.
Secondly, download the ODIN 3.04 zip pack. After the download is done, extract the content of the zip archive in your desktop and make sure there exist the ODIN.exe file, this file you're going to use for apply the update file in your device.
Power off your T-Mobile Galaxy S2 T989 device.
Boot your device into the Download Mode. To do that, you need first to connect your device'sUSB cord to the PC and to press Volume UP, and Volume Down buttons simultaneous of your smartphone, now connect your USB cable to your device, and when a warning alert will be displayed on your device's display, you can release the volume buttons and you'll need to press one more Volume UP button, now you're in download mode menu.
Open the extracted ODIN folder and launch from there the ODIN.exe app. Odin software will say 'Added!!' if the connection is established between your PC and your device.
Now, from the ODIN app click on the PDA tab and browse the extracted previously .tar.md5 file and pick this file. Important: Do not make any changes into the default option in ODIN. You only verify and make sure that the Re-Partition option is not enabled on the ODIN interface.
When you want to begin the update process, press the START button from the ODIN.
Now wait until the ODIN will install the new update.
When the new official OTA Android 4.1.2 Jelly Bean UVMC6 firmware has been totally installed on your device, your device will get a restart and  the ODIN software will say' PASS'. That means the firmware has been installed.
Disconnect your S2 device from the PC when the Samsung logo animation will be displayed.
 The first boot can take a bit long time to be completed, it is normal, and you shouldn't worry about that. Now tale all the control over your device and test the new Android 4.1.2 directly on your T-Mobile Galaxy S2 T989 device.
Sometimes, some issues can appear when you're trying to update your device with this new update, I will list below the cases:
 If the ODIN app get fails or freezes its interface, then power off your smartphone, by removing its battery. After that,  you have to close the ODIN app and then re-insert the device's battery in its place. Now, repeat the above tutorial from the beginning starting with the step 5. Make sure you will apply all the instructions from the guide.
In other case,  the ODIN app can say 'PASS', but the S2 device doesn't boot normally, in this case you'll need to do a wipe data from your device. Below are all the steps to do that:
Firstly you have to power off your smartphone.
Secondly, boot your S2 device into the recovery Mode.
From the Recovery Mode select 'wipe data/ factory reset' option and confirm this action. This action will erase all data from your smartphone's internal memory/ system partition.
After you made the wipe, select from the main Recovery Mode menu the 'reboot system now' option.
Your device will take a reboot, and you have to wait until it will boot into normal mode.
Congratulations, now you successfully learnt how manually update your T-Mobile Galaxy S2 T989 to the latest official Android 4.1.2 Jelly Bean UVMC6 firmware.
Use our comment section in case you are in the face of some issues or you want ask for more help.