Flash the CWM Recovery for the Sony Xperia ZL
As you probably know that the Sony Xperia ZL device has been launched no more time ago, and we already have a solution to install the CWM Recovery image for it. During this tutorial,  you'll learn step by step how to flash the CWM Recovery for the Sony Xperia ZL device.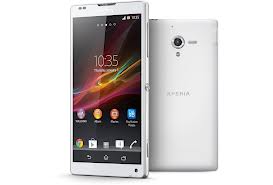 This great work comes from an XDA forum member named Doomlord, and there it confirmed that method is working well. This tutorial should be applied only if you have enough experience with the flashing process and you're an advanced Android user. For more information about this tool,  you can find from the source download link which we will share in our step by step guide.
Like you probably know the CWM Recovery is a great tool that helps you to install new custom ROMs into your Xperia ZL device, to root your device, or you can get a full backup for any ROM that you're running on your device.
Before beginning our tutorial, some prerequisites are required to be following in order to complete the entire tutorial, I listed a preparation guide for making easier your work:
This tutorial and all the prerequisites listed here are provided only for Sony Xperia ZL device, don't use the same for any other device because you can brick them.
A necessary condition need to be followed this is that the smartphone has to be factory unlocked, in other way this tutorial won't work.
Your Sony Xperia ZL device has to be installed and running the 10.1.A.1.350/434 firmware version, other ways for other versions don't try to flash this CWM tool.
Your Sony Xperia ZL device needs to have a perfect and fully working fastboot;
Install the proper drivers for Sony Xperia ZL USB on your Windows PC.
Enable the USB debugging option, from Developer / Development Options menu.
You need to deactivate or uninstall the security programs that running on your PC, these can interfere with the flashing process.
It is very important to backup all data stored on your device's internal memory.
Verify that your device's battery level is more than 70 % power left or in other way your device risks to get a forced power off and can brick the same.
It is very critical if you'll use this CWM Recovery tool with the CyanogenMod 10.1 builds firmware. SO does not use for these firmware versions.
All these instructions listed here and the guide procedure are provided only for instructional and educational purpose so do not blame us or liable if something doesn't work well or you lose any data or if you brick your device, you're the only one responsible about what you're doing with your device in the process.
I think these are all prerequisites that you need to apply before to move to the next section where you'll learn how to flash the CWM Recovery tool for the Sony Xperia ZL device.
How to install the CWM Recovery for the Sony XPERIA ZL device (Stock Kernel): Step by step guide
First you'll need to have the CWM recovery tool saved to your PC, so download this tool from HERE , save it in your PC and go to the next step.
 Secondly extract the downloaded file content and place its content into a single folder on your desktop PC.
Now, copy and paste the boot.img file to the Fastboot folder.
 Power off your Sony Xperia ZL device.
 After that, reboot your device into the FastBoot Mode, to do this you need to press the Volume Up and Power buttons on the same time.
Now, using the USB cord connect your Sony Xperia device to the PC, and make sure the LED light is colored in a blue color.
 Open the Fastboot folder, and there open a CMD prompt. To open a command prompt (CMD) on a specific folder, inside of the folder in one white are press and keep holding SHIFT button on your computer keyboard and after that right-click and choose open the command window here.
Now start the flashing the CWM Recovery image, to do that entering in the CMD window the following command line: fastboot flash boot boot.img
Now wait until the process is completely done.
 Reboot your device and disconnect it from the PC.
 Now verify if the CWM Recovery has been  installed successfully on your Sony Xperia ZL smartphone.
If you cannot install the CWM Recovery file on your device at your first attempt, then in this case you need to retry to install once more again the CWM and repeat the procedure again.
Note:From the developer who made this CWM Recovery we see that the CWM Recovery for Xperia ZL USB storage will not work with this tool, please read about this from the source link .
Congratulation, now you successfully learnt how you can install the CWM image for Sony Xperia ZL smartphone.
Be free to ask for more details, and share with us your impressions about this CWM tool flashed on your Sony Xperia ZL device.