Download RSD Lite and Root Motorola Droid smartphone
If we need to root our Motorola Droid android device, for rooting process we must use RSD Lite application, this application is especially for help us to root but is extremely essential to use it correctly this tool because you can easily brick your Android device. In this article,  I will teach you how to install and use the RSD Lite app for rooting the Motorola Droid device, and in the second guide I will show you a step by step method to flash a custom ROM named Onix 2.2 Froyo.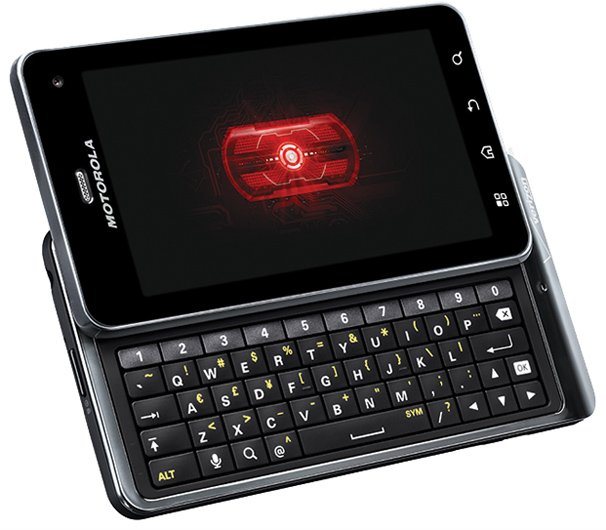 The root access is required more, and more of several application and different actions have need root access and an unlocked OS, also if you want to improve the performance of your Android device and to customize its Android OS or you want to flash custom ROMs and beta or unofficial firmware and the custom recovery image, then the root access is a "must to" required for your device.
When you root your device you need know the device warranty will void, and when you make any change in your device you must be careful in what changes you will do because if you'll brick your device then you will be on your own, and any repairs will cost.  Anyway, the warranty can be restoring by updating the official or stock ROM and of course re-locking the bootloader.  When you restore the warranty, the root access will be revoked.
The root process is a complex operation, and this thing make changes in the device OS files system, and for be sure you don't lose any critical information from your device then you must backup all yours important data stored in the device. For get the backup use any methods you've trust and you believe are safe for baking up your personal information.
How to backup your Android device to the local
How to backup your Android device data to the cloud
Also, you can use our backup tutorials and remember that you need to save contacts, SMS, images files, videos files, documents, call logs, internet settings, and market applications. If something working wrong you have saved all the files and you can restore the same after the rooting process is completed.
In the next section,  I will show you how to use RSD Lite for rooting the Motorola Droid smartphone.
First some requirements are necessary:
Download

RSD Lite 5.6

 and save it in PC
Download ROM Onix Beta 20 (for installing Custom ROM Android 2.2 – if you don't want to get Froyo, you don't have to download this file)
Windows Motorola Droid USB Device Drivers for 32-bit
Windows Motorola Droid USB Device Drivers for 64-bit
If you want to learn how to flash the custom Onix 2.2 Froyo ROM on Motorola Droid device then follow the second tutorial after the RSD root method.
Download RSD Lite and Root the Motorola Droid device – Guide
Open the RSD.rar file and then extract its content.
Click on the RSD.exe (executable), then the installation process will begin immediately.
Follow in the window the prompts and the steps for complete installation.
Open RSD Lite.
Connect the Motorola Droid to the PC using the original USB cable.
Reboot the Motorola device and then enter in bootloader mode for making this hold the rocker button while powering on.
Now, on the RSD Lite window find and select the .rdf file and after that click on "start". Now, all you need to do is to wait until the root process is completed.
Now, reboot your Motorola Droid smartphone.
 The Motorola Droid smartphone is now rooted.
Using the RSD Lite for rooting the Motorola Droid smartphone is easy and makes the hard work for you. After the Motorola Droid was rooted you can flash different custom ROMs and install custom recovery image into the device,  below we share for you a step by step method where you'll learn an easy method about how to flash Onix 2.2 Froyo custom ROM on the Motorola Droid device.
How to install custom Onix 2.2 Froyo ROM on your Motorola Droid device – Tutorial.
First go and find the ROM downloaded previously and rename the ROM file archive as "update.zip".
Now copy and paste the update.zip file to your smartphone's SD card.
Now, reboot the Motorola Droid smartphone and after that enter in the Recovery Mode, for that press the "X" key from the keyboard while power on.
There choose to perform a wipe: "Wipe data factory reset" and then "wipe cache partition".
After that, return to the recovery menu.
Select "select zip from SD card" and then "install zip from sd card"; find and choose the file copied previously on the SD card. Now wait until the installation is completed and don't press anything.
Now, from recovery menu select "+++go back+++" and after that "reboot system now".
That's all; now the Motorola Droid smartphone is rooted and have flashed the Onix 2.2 Froyo custom ROM. Share with us your experience with the Motorola Droid device flashed with this custom ROM after you successfully rooted it with the RSD Lite method. Don't forget, the warranty is voided, if you want to restore the warranty you must update the smartphone with the official software and this process will void the root access in the device