Flash Official CM 11 Nightlies ROM on Google Nexus 5
This new custom ROM is designed by the CyanogenMod tem, and it comes to offer a great Android 4.4 KitKat experience for all users who love to have the new features and applications from Android 4.4 KitKat system and custom CM based features such as CyanogenMod Account, screencasting and more. You can read more details about this new custom CyanogenMod 11 ROM by following the CM official's blog from here.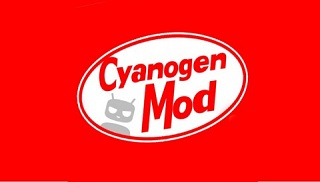 Prerequisites:
This guide is provided and works only with Google Nexus 5 device. Do not use it on any other incorrect devices you can easily brick your device.
The Nexus 5 device has to have an unlocked botloader and also it should be a rooted device and to have the latest version of CWM or TWRP Recovery installed on it.
Note: if the device doesn't have an unlocked bootloader, then it will wipe all data from Nexus 5 device.
So, without these requirements the new CM 11 custom ROM cannot be installed on the device.
During the step by step guide,  a 'factory reset' for Nexus 5 device is required. This action will erase all data stored on the device's internal system partition, but will keep the data from device's internal storage.
The 'factory reset' step can be skipped only if the smartphone already has a previous CM11 Nightly build.
Ensure that you'll get a full NANDROID backup for your actual installed ROM. This backup represents a restore point for the Nexus 5 smartphone, and it can be used in case the smartphone doesn't boot into normal mode after the new custom ROM is installed or you don't like how the new CM11 ROM is running.
Make sure that you'll backup all installed application by using the Helium application from Google Play Store.
 Now, backup all the SMS, APN Internet Settings, and Sync your Contacts by using your Gmail account.
This guide is provided only for educational purposing, and for advanced Android users.
Do not blame us or held liable if you apply this step by step guide on your device and during or after flashing process you'll lose data or you brick the device. Users are advices to apply this in their own responsibility only.
Remember that, this CM 11 Nightly ROM is the first stage of this popular CyanogenMod ROM, and there you might still exist some bugs or errors while testing.
Ensure that you read and do not skip any step from this step by step guide in case you want successfully know how to install the new CM 11 Nightly ROM on the Nexus 5 smartphone.
Make sure that the device's battery charge level is more than 60 %, so that the Nexus 5 device won't turn off in the middle of the flashing process.
Now, I think these are all prerequisites that are necessary to be applied before you continue with the second part of our step by step guide.
How to install the CM 11 Nightly based on Android 4.4 KitKat ROM for Nexus 5:
Firstly, download the new CM 11 Nightly ROM file from here, ensure that to download the latest build available there.
Secondly, download the Gapps for Android 4.4 ROM from here.
Once the both files are downloaded, connect the device to the computer.
Copy and Paste (Move) both downloaded zip files to the Nexus 5 device's internal storage.
Do not unzip the files.
Once the downloaded files are copied successfully, disconnect the device from the PC.
Now, turn off the Nexus 5 device.
Boot it into Bootloader Mode and after that boot it into custom Recovery Mode menu.
Note: Both custom recovery images (CWM/TWRP) Recovery will work, but you need to have installed the latest version. You can use this step by step guide to boot the device into custom Recovery Mode menu from here, it is working for Nexus 5 device too.
From the main menu of the CWM or TWRP custom image you need create a full ROM Nandroid Backup for the actual installed OS.
For users who have the CWM: select: "backup and restore", give a name of the file and store it on the Nexus 5 device's internal storage.
For users who have the TWRP: select "Backup" and then swipe to confirm the backup operation.
Now, apply a Factory Reset operation: For CWM select "wipe data/factory reset" and then confirm and for TWRP: press Wipe and then press Factory Reset option and confirm the process. Do not skip this step unless the Nexus 5 device already runs a previous CyanogenMod 11 Nightly custom ROM.
Next, install the new CM 11 firmware file. For CWM,  you need select 'install zip from sdcard', and after that select'choose zip from sdcard', then browse the CM 11 Nightly zip file and confirm its installation.  For TWRP,  you need select Install, browse the CM11 Nightly zip file and confirm the installation by swiping the blue button on the display.
Now, wait until the new CM 11 custom ROM is installed and then repeat the step 11 actions but now select to install the Gapps zip file.
Now, when the both files are flashed, return to the main custom Recovery Mode menu and select "Reboot your phone now".
The first boot should take a while to complete, in this time you shouldn't press any buttons until the new system is loaded completely.
Once the Home Screen of the new CM 11 Nightly ROM is displayed you can enter your CyanogenMod/Google account and that it the installation process.
Troubleshooting:
If the first boot process takes more than 12 minutes to be done or the device enters into a boot loop, then you need to turn off the smartphone and then boot the device into "Recovery Mode" once again and repeat the above tutorial once again but now ensure that you apply "factory reset" action and now you can try to apply "wipe/format system" too, this option is a different action than "factory reset".
If you have other supplementary questions, please don't hesitate to use our comment section from below.