How to backup your Android device data to the cloud
The cloud backup methods are increasingly used for the Android Users which require more features from their Android device and for that flash the custom ROMs to optimize and get the full control on the smartphone or tablet.  In this article, I will share with a few methods and applications which help us to make a backup to the Android data stored in our device.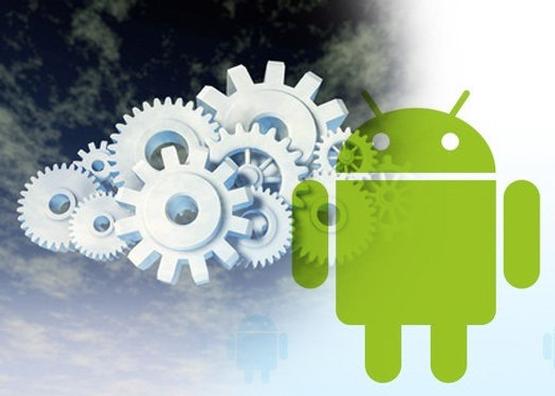 On your PC's hard drive, you can get  a local backup for your data, or in your SD card, but sometimes these local devices can be risky if something is happened to the stored devices, that's why many users prefer to backup and store the data and the personal information in the cloud.
The cloud stored solutions are powerfully secure, and the data can be accessible from anywhere, you only need one internet connection, and after you'll connect to the cloud you have all information available to be restored on your device.
In the next section, I will teach you how to back up your Android device to the cloud.
Backup your data to the Google account
An truly powerful benefit of the Android Operating System is that you can join your Android device with your Google account, which means you'll have the same data in your Android and in your PC from the Google account after you make the synchronizations. If you need to have your contacts, your apps, system settings, calendar or your emails in your Google account then GO to Settings > Privacy on your Android device and there check the boxes for the next options: "Back up my settings" and "Automatic restore." And after that you need to specify your Google account under Backup account. Now, access Settings > Account & Sync, choose the Google account you want to make synchronization and there check all the options which you need. With this modality, your data will be stored into your Google account.
Backup your Photos in the cloud:
For majority devices, which running Android OS, the photos can be easily uploaded with Google's services, there you will choose if you'll make your photos visible or not for others persons or share them. From the Google+ album, you have the option to share your photos with your friends from the Android device or from the web.
The instant Upload function is available when you first sing in your Android OS, or you can enable this function from the following patch Menu > Settings and there check the box to the Instant Upload option.
If you want to upload your photos to the web in your individual accounts you can use some free application available in Google Market Play Store, the Photobucket Mobile application help you to upload your photos in your Photobucket account. Other application is Flickr Companion  this application help you to upload your images in the Flickr account, or you can use the Picasa Tool for upload your images in the Picasa server. The images uploading isn't an automatically upload, you can decide which image you want to upload in the cloud images hosting.
In the following section, we will show you some applications for backup your Android data:
Apps for Backup your Android
inDefend Mobile Backup app
This application  help you to backup your data stored in your device, such us the call logs, your SMS, your contacts and the calendar, all will be stored to the cloud.
When you want to restore your personal data from the cloud you need to make an inDefend Mobile Backup account, this account help you to access your data stored in the cloud and all the inDefend Mobile Backup features.
SMS Backup + for the android device.
The SMS Backup + is a free application and is a powerful solution for save your SMS in the cloud, SMS Backup + sends automatically your SMS in the Gmail account, and there are stored in the "SMS" label, furthermore this application can save also MMS and your call logs.
Scandisk Memory Zone for Android device.
This application is a complete solution for backup your data and applications from your device's SD card to a cloud zone. The Scandisk Memory Zone is a free application which can backup and restore backup files from Box, Google Docs, Picasa, Dropbox, Facebook and SugarSync services.
A powerful feature which comes the Scandisk Memory Zone app is the scheduling function which helps you to customize and create a schedule for your backup. After you've installed the Scandisk Memory Zone application, this scan all data stored in your SD card and in your device's internal memory. After that, you can choose a cloud service where you want to store your backup files.
The backup methods are numerous, but you must sure to backup all your data device, before you install a new custom ROM, or something unexpected can happens to your Android smartphone or tablet device. So allocate your time and make backup for your data stored in your Android device, if you prefer the local backups to cloud based backup check our tutorial about how to backup your Android device to the local
If you notice other methods or applications which can be useful for making the backups in the cloud for the Android devices, please share with us in the comment section.