How to Root the Samsung Galaxy Precedent One-Click Method
Samsung Galaxy Precedent (Straight Talk) Android Smartphone is an excellent phone which comes with Android™ 2.2, Froyo Platform a very popular Android OS. This operating system permit to perform multiple customizations and arrange your display icons how you want. A strong advantage is that the easily access to the Google Play applications, the Samsung Galaxy Precedent has a 3.2″ HVGA Touchscreen Display and a 2.0 Megapixel Camera, the size for this smartphone is 4.43" (L) x 2.26" (H) x 0.47" (D) and the Weight is 3.81 oz. comes is a cool Gray color and the CPU is Processor Speed, Type: 800MHz, has Internal Memory: 384MB and supports micro SD card, the display has a resolution with Touchscreen technology 320×480 Pixels Supports Text and Picture Messaging and you with this feature can send the words text or to share photos or video files. The Samsung Galaxy Precedent phone is ideal if you want to post your photos or comments to your social networks.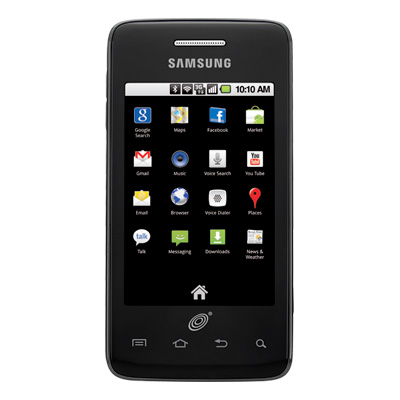 Today is this post we will share with you an easy one click method to root the Samsung Galaxy Precedent Smartphone, including Wi-Fi tethering.
Before starting the rooting process, you'll need to follow some prerequisites which are required.
A serious thing is that there is no solution to unroot the Galaxy Precedent Smartphone, so in this case you must be sure you need the root access in your device.
First you need understand the rooting access is a complex operation, and that's why you need to perform a backup for your all important data files stored in your device, if your device will have problems on the root, or something isn't works, then you'll be able to restore your existing ROM and the data back. Use for get the backup which backup methods do you considering are safe, here we share for you our backup tutorials which can help you, How to backup your Android device data to the cloud and How to backup your Android device to the local where you can find divers method of backup.
Verify the device battery level and make sure the level is more than 70% left if not charge your battery.
Use this tutorial and all instructions listed in this article only for Samsung Galaxy Precedent device, other way if you'll try to aply it for other similar devices you can brick them.
This tutorial is only for educational and instructional purposes only, so there is no guarantee that guide will work under your specific and unique circumstances, use all these information and instructions at your own risk, the android.sc team shall not hold responsibility or liability for what you make to your device.
Read and understand the whole guide first before actually performing the instructions.
Enable USB Debugging on the Samsung Galaxy Precedent.  For do this go to the following path  Settings > Applications > USB Debugging and checking the tickbox next to it.
How to root the Galaxy Precedent phone, one click method.
Download the KMS.zip rooting package and save it in you PC.
Connect the device to your computer using the original USB cable.  Windows will automatically install the drivers to enable Debugging Mode for your phone.
Now you need to unmount the micro SD card following the next path go to Settings > SD Card and Phone Storage, then select Unmount SD card.
Extract the KMS.zip file using an unzip software like 7zip or Izarc in the same folder on your desktop PC.
Open the unzipped folder and run with double-click the PrevailToExistence.bat(on Windows Vista or 7 right click the batch file and run as administrator).
Now follow the prompts which are displayed and wait for the Samsung Precedent phone to be rebooted.
After the reboot,  the phone should be rooted.  You'll need to install busybox after this, which is available on Google Play.
That's all, now you successfully know how to root your Samsung Galaxy Precedent phone using the one click method. Use our comment section and tell us if you have issues to follow this tutorial, and we will do all the best help you.
Source:XDA