How to Update Galaxy S GT I9000 to Jelly Bean 4.2.2 with Xylon Custom ROM Firmware
The custom ROMs improve the performances for your device, when you decide to install a custom ROM in your device then you need know is recommended to install only the custom ROMs that are stable and tested if you want to install for your Android device the latest custom Android version.
In this section,  I will teach you how to improve the Galaxy S GT I9000 android device by flashing Jelly Bean 4.2.2 with Xylon Custom ROM firmware. This custom ROM comes with the Android 4.2.2 JB Operating System included and after you install this new custom ROM you'll be able to test and run it on your Samsung Galaxy S device.
This custom ROM has been developed by an XDA senior member named "aways" and we want to thank them for this extraordinary work and for the opportunity to share with us this great custom ROM.  So, a custom ROM isn't an official update released by Samsung, and take in your mind this guide is being considered complex and can be risky, so you need to be an advanced android user and to understand clear all the steps and the instructions listed here when flashing the JB 4.2 custom firmware on your Galaxy S device.
So before to start the flashing tutorial, a guidelines listed below with some prerequisites are required to be followed: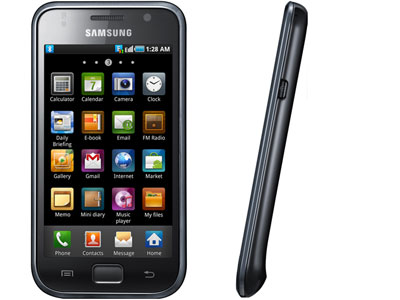 Read all the lines from this article, or else your interior system of your device can be seriously damage or to brick them.
First in order to safe flash the Jelly Bean 4.2.2 custom based Xylon ROM on your Samsung Galaxy S smartphone, you need to root your smartphone. The root access resolves the needs to access the internal system which this firmware will have to use to change some files in the flashing process.
In the rooting process your device's warranty will get void, so keep in your mind this. You can easily restore the warranty by downgrading to Stock official released ROM s. After you obtained the root rights you need to flash a custom recovery image on your Samsung Galaxy S device (this tool is necessary in the flashing custom ROM process), so don't skip this point.
An important step is this, do a full backup for your Galaxy S data, or else you'll lose all your personal information like SMS, call logs, contacts list, EFS, your current internet settings, videos files, images, or important documents that you have stored on your device.
Backup your actual ROM, you can use a Nandroid backup for this. If something doesn't work well, you'll be able to restore your actual ROM in your device.
I think those was the necessary prerequisites that you have need to follow. In the next section,  we will present you the preparation tasks that you need to follow before you flash the custom ROM.  The preparation guide is very important, and the steps must be followed.
You need a PC that has Windows SO running on it and make sure you have an Internet connection available on this PC.
You will need to use your original USB Samsung Galaxy S cord for do the connection between the PC and the device.
From the next path : "Settings -> Applications -> Development -> USB debugging" enable the USB debugging option.
Verify the device battery level to have more than 70% power left, if now you need to charge it before to flash the custom ROM.
Uninstall the security software from your PC and your Android device and disable the Firewall and the Antivirus protection.
This guide and all the instructions listed here are only for educational and instructional purpose, and if you decide to apply the same on your device are only on your own risk, you cannot blame us for what you do in the specifies circumstances with your smartphone.
Use this guide and all instructions listed here only and only for flashing the Xylon Custom ROM on the Samsung Galaxy S model number GT I9000, if you apply the same for any other device you can brick them.
Update Galaxy S GT I9000 to Jelly Bean 4.2.2 with Xylon Custom ROM Firmware – tutorial
Download the custom ROM update file from here and save it in your PC.
Download the Google apps package from here and save it in your computer.
Then, connect your smartphone to the PC using the USB cable
Copy and Paste or Move the previous downloaded files on your smartphone's SD card.
Disconnect your Android device from PC.
Turn off your Galaxy S GT I9000 and then boot it into recovery mode. To enter into recovery mode on the Samsung Galaxy S you need to pressing and keep holding on the Volume Up+Menu+Power buttons at the same time.
Now, into the recovery mode menu, choose "wipe data factory reset" and after that select "wipe cache partition" and after "wipe dalvik cache".
After that, you have to come back to the main menu of Recovery Mode menu and now choose "install zip from sd card" and after that "choose zip from sd card", select the update files that you have been copied before and install it.
Repeat the step 8, and select to install the 'Google Apps pack'.
Now, wait to install the selected files and do not make any change.
When the flashing process is completely done select "+++go back+++" and after that" reboot system now".
Note: If your device gets a boot loop, you have to boot once again your smartphone into Recovery Mode and you have to re-wipe the system like in the above guide.

For restoring your old ROM (which you previously made the backup), from the Recovery Mode you have to select the "restore" option".
The first boot of your Galaxy S can take more time that in normal mode, but don't worry, this is normal after you flashing a new custom ROM.
Congratulation, now you successfully learnt how to update the Samsung Galaxy S GT I9000 to the new Xylon custom ROM firmware based on Android 4.2.2.
Please use our comment section and let us know how your device works with the Xylon custom ROM, or if you're in the face of some issues let a detailed comment with what happens and we will try to find the best solution to help you.