How to Update Google Nexus 10 to Official Cyanogen Mod 10.1 M1 ROM
If you're an owner for Google Nexus 10, then you should know that your device has received the CM 10.1 M1 ROM, and with the help of this tutorial you'll be able to update it if you're following the step by step tutorial listed below.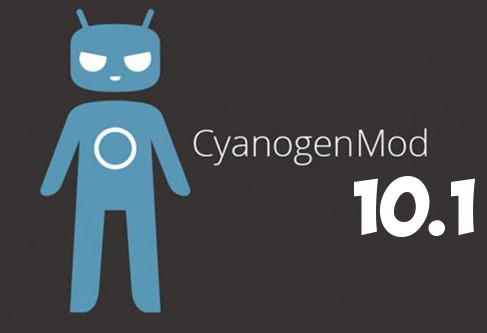 This ROM is an update based on Android 4.2.1, and you probably know this version of Android OS is the most stable version that you can install on your Android tablet.
The Cyanogen Mod 10.1 M1 is more stable than the Nightly Builds of CM 10.1 that was the previous one. This last update is a significant update, and if you want to have the features powerful of CM based ROM, and then this custom ROM can give you this. Like other custom ROM before to install you need follow some prerequisites that are required,available in the next guidelines:
This article and the information stored in this guide are only for Google Nexus 10 tablet and don't flash this present ROM on other Android device you can brick them.
The Google Nexus device should be rooted, and the bootloader of this tablet need it to be unlocked. If these conditions are not respected you cannot flash the custom ROM.
Verify the battery charge level, it need to be more than 80% charged, so your device won't power off during the flashing process.
Enable USB debugging option on your Android tablet.
All the instructions on this guide are for Android power-users, and if you're a beginner Android user you shouldn't use this guide.
All the modifications that you make on your device are only on your own risk and don't blame us in case you make something wrong or you brick your tablet, or if you lose any essential data for you in the process.
Make a full back up and move all your critical data file to from your internal memory device to your device's internal SDcard or you can back up your data using the cloud storing system such Drop box, Google Drive, MediaFire etc.
Reread all the steps and the correct order that I've listed in this article, and you make sure doesn't skip any step from this tutorial, because if you don't follow them, you risk to brick your Android tablet.
I think these were all the steps and instructions you had to understand before moving to the flashing tutorial.
 Flash CyanogenMod 10.1 M1 ROM for Google Nexus 10 –tutorial
First you need download the CyanogenMod 10.1 M1 ROM from here, and save this pack on your computer without unzip it.
Download the Gapps for CM 10.1 ROM from HERE, this archive is the package that you need to flash it to get all Google application for your tablet, only save it in your PC and do not extract the content of this zip.
Connect the Google Nexus 10 tablet to your PC, with the help of the original USB cable.
Copy and paste the downloaded files on the Google Nexus 10 internal SDcard.
After you moved the downloaded files, then you can disconnect the tablet from the computer.
Power off your Nexus 10 device.
Now, boot the tablet into CWM (ClockworkMod) Recovery mode, for making this you need to press and keep holding the Volume down and the Power buttons in the same time.
From the main menu of CWM Recovery chose 'backup and restore'.
From there create a NANDROID backup of your existent ROM. If you consider already have a full backup for your actual ROM, then you can skip this step and go forward to the rest of the ROM flashing process.
Select 'wipe data/ factory reset' option and then confirm that.
Now select'install zip from sdcard' and there select 'choose zip from sdcard' from the new screen.
Search the 'CM10.1 M1? ROM zip and confirm that you want to flash it.
When the custom ROM is flashed successfully, you have select again 'choose zip from sdcard'.
Browse for Gapps for CM 10.1 and flash (install) it.
Now, go back to the main menu of the ClockworkMod Recovery that after the both files have been installed with success, and there select 'reboot system now'.
After the reboot,  your Nexus 10 tablet will boot under CyanogenMod 10.1 M1 Snapshot ROM. Note that this first boot shouldn't take more than 5 minute to complete.
Now enter your Google account details and that's all, now you can enjoy to the CM 10.1 M1 Snapshot build on your Nexus 10.
Note: in case of the first boot process takes more time to complete or in case the Nexus 10 tablet gets into a boot loop, then you need to force to power of the tablet and then boot in the CWM Recovery mode and repeat the above guide starting with the step 7.
That's all, now you successful learnt how to update Update Google Nexus 10 to Official CyanogenMod 10.1 M1 Snapshot ROM.
For any issues or other questions about this guide please, use our comment section