Install Android 4.3 XXUEMK9 Official Jelly Bean Firmware on Galaxy Note 2 N7100 [Guide]
Samsung Galaxy Note 2 device model number N7100 received a new update named If your device is rooted or has a custom  ROM installed on it, or you didn't receive this latest update, then you need to use a manual method to install the Android 4.3 Jelly Bean XXUEMK9 OS on the Galaxy Note 2 N7100.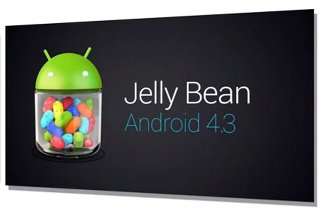 During this step by step guide, I will show you how easily flash the new Android 4.3 Jelly Bean update on the Note 2 N7100 by using a manual guide.
If your device is rooted or it is running a custom ROM and you'll install this official OTA XXUEMK9 file the warranty will be restored and you'll enjoy a stable an a stock Jelly Bean OS, but the root access will be revoked and all the custom applications or settings will be removed and replaced with default settings and applications.
As I told you before this software is an official one and this version is stable and comes without bugs specially developed to run smoothly on your Note 2 device.
If you want the root access back then you can regain the same if you will follow and apply a suitable tutorial for that.
Now, in this installing process the ODIN software will be used. The ODIN application is a flashing tool specially designed by Samsung for these kinds of operations.
Even if you will use Odin application and nothing wrong will happen, you still need to get a full backup to all your data stored into Samsung Galaxy Note 2 device's internal memory.
In some cases, rare ones, when you flash a new ROM by using ODIN application, after the installation a wipe action is required, and when you perform a wipe all the data that's stored on the internal storage memory of the Note 2 device will be erased.
Because of that, is required to make a full backup for your data by using suitable backup and restore applications from Google Play Store. You can save your contact list, call logs history, installed market applications, EFS Folder; all your personal data and all data that you are considering is important for you.
Once you finished the backup you need to ensure that a Windows based PC is near to you because you'll use it during the step by step flashing guide and in additional a USB cable and the Note 2 device are required for complete this tutorial.
After you completed the backup, you need open the PC and disable all the security applications that are running into devices, PC and Android device and can interact with the flashing process.
Now, you need to connect the Galaxy Note 2 device to the PC in order to use the Odin flashing tool for installing the new official Android 4.3 firmware.
Then, the USB debugging mode option must be enabled and the device's battery need to have more that 65% power left, if not you need to plug in the charger, before move to the next step.
This present step-by-step guide is provided and works with Samsung Galaxy Note 2 model number N7100. Do not try to use the same for any other incorrect device you can easily brick or damage them.
All these instructions listed here are provided for educational or instructional purposing, so do not held liable or responsible for any data lost or device damage if you apply this guide. So, users are advised to apply this guide only in their own risk.
How to Install Android 4.3 XXUEMK9 Official JB Firmware on Galaxy Note 2 N7100
Download and save the official Android 4.3 XXUEMK9 firmware on your PC from here
Unzip the downloaded file on the PC's desktop.
Download ODIN application and install it on the PC.
Download and install the Samsung Galaxy Note 2 USB drivers on your PC, if you do not have them you can use the Samsung KIES application for installing them.
Run Odin application on your PC.
Power off the device completely.
Boot it into Download mode by pressing and keeping holding the Power, home and volume down buttons simultaneous.
Connect the Note 2 device to your PC by using a USB cable.
Now, the ODIN application will try to recognize the Note 2 device, and if everything is working well the ODIN application will display an "added" message and the ID:COM section will turn yellow or blue.
If the ODIN application doesn't recognize the device, you'll have to disconnect the USB cord from the PC and report the step by step guide once again.
From ODIN select the "PDA" button.
Browse and pick the update file from the extracted location on your desktop.
Do not make any other changes on ODIN.
From ODIN click on "start" button.
Now, just wait until the new Android 4.3 is being installed.
When the ODIN will display the "pass" message and the ID:COM section will turn green then the firmware file is completely flashed.
Disconnect the USB cable and reboot the device.
Troubleshooting:
If the device will get stuck or it will entering into a boot loop, you'll have to wipe the system and clear the cache memory.
For doing that you have to do:
Boot the device into recovery mode
From the recovery mode select "wipe data factory reset" and then "wipe cache partition".
Now return to recovery and select "reboot system now".
Note: the first boot will take longer to be completed than usual.
If  the Odin application gets stuck or isn't working as I explained during the step y step guide then you have to:
Close the ODIN
Force restart the Note 2 device
Reinstall the USB drivers on the PC once again.
Reboot the device into download mode.
Run ODIN on the PC and repeat all the update process once again from the starting.
Congratulation, you have successfully learned how to manually update the Samsung Galaxy Note 2 N7100 device to official Android 4.3 XXUEMK9 Jelly Bean firmware.
Did you tested the new firmware on the Galaxy Note 2 device, please share with us your opinion by using our comment section from below, also if you have other supplementary questions, don't hesitate to ask for help.