Root AT&T Samsung Galaxy S3 with CWM
Good news folks – the Galaxy S3 AT&T was finally launched so you are only a tutorial away from finding out everything you need to know regarding the procedure that helps you root it by using the CWM-based Recovery.  However, before you proceed with it – I must warn you that this guideline is generally addressed to all of you out there who are pretty familiar with all this procedure – so if you are an advanced Android user then this article is for you and for you only. You must first of all make sure you check out all the instructions that you need to tick in order to proceed with the rooting. There are different pre-requirements steps that you need to take and they are mandatory as they are key to a successful procedure. If you are not comfortable with what you read and with all the steps involved here, then it would be best to take your time and linger upon the decision of continuing with this. This is a very complex process that might even result in a failed attempt of your device, so this is something you want to avoid for sure. You really need to follow all the steps presented exactly as such – and be aware that even if you flash a single wrong file you could end up with a bricked phone, and we don't want to be responsible for this.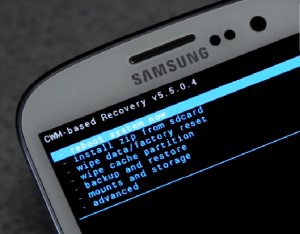 So just to avoid any wrong doing – just make sure you read all of the below to get yourself updated to all the necessary pre-requirements.
To make sure we give you the full picture of all of this – do not think that rooting the AT&T Galaxy S3 is a very difficult thing to do, but, taking into consideration that there are many steps that require expertise, knowledge and attention – it is only recommended for advanced Android users to try and apply this change, as previously mentioned above. If you are wondering who is the great creator of this root – I will clarify right now – we are again talking about the guys at XDA forums. They have taken the matter into their own hands and have provided us with a method to use in order for us to be able to access all the system's files if we want to focus on improving the phone performances, or if we want to simply gain root access and also check out and use better Android apps that are normally solely accessible to  rooted devices) or even install custom ROMs etc.
So before we start looking into the exact steps,  just make sure you read all of the below to get yourself updated to all the necessary pre-requirements.
First of all, do only use the files in this post with the AT&T variant of Galaxy S3 – otherwise you implicitly risk bricking any devices that are not this exact model
What will happen if you shall try to apply the root files on other devices is that damage might be brought to them and you can end up having a damaged bricked phone
Now this brings you a good layer of protection,  because installing the CWM Recovery provides you a full backup of the current system that in case something goes wrong you will be able to restore it.
Now also please do enable USB Debugging mode on your smartphone.
The Charging of the phone's battery (until it reaches at least 70% in power levels) is highly important so do not disregard this aspect, as you can avoid its discharging during the root process that would normally put a stop to the process of rooting and you do not want that to happen.
As mentioned above – all the steps are mandatory to be taken exactly as presented so just  don't skip any of the steps listed in the tutorial guide (if you do – what shall happen is that this action will lead to nothing else but a failed attempt to root your Galaxy S3 AT&T model)
Now that we are done with the pre-requirements you should be able to have got the full picture of this task you want to take. Do take your time to read all the extra info mentioned above and if you want to learn how to properly install all the files and gain root access for your phone, check out the rest of the article. Again – you are now accepting all the responsibilities involved in the following of these steps and you shall be the only one accountable  in case you damage the device. If you are indeed ok with all of this, just move to the tutorial and root your phone.
How to root AT&T Galaxy S3 using only CWM Recovery:
The first step involved is the Download of  the root CWM Super user .zip package from HERE. Once you download it, please Save it on your computer (but do not also proceed with extracting it).
Then just go ahead and Connect your phone to your computer and once you have done this also move the 'cwm superuser' zip file on your SGS3 internal sdcard. Monitor if the transfer is complete, and when it is, do disconnect the device from your PC.
And now you have to Power off the phone and then boot it into CWM Recovery. This can very easily be achieved by simply pressing and holding 'volume up' + 'home' + 'power' buttons. You will afterwards have to take your time and simply Wait until the CWM Recovery mode screen shows up.
Also -while in recovery mode, you have to select 'install zip from sdcard' and from the next menu select 'choose zip from sdcard' or 'choose zip from internal sdcard'. Once you detect and get your eyes on the CWM SuperUser zip file you shall have to also select it.
And now just Confirm the installation (and then it is going to take a while  – so you have to wait until the file is flashed).
Now it gets a little bit easier – and When the installation of CWM SuperUser has been finished you will have to immediately go back to the main recovery screen.
Once you went back there, you also have to Select 'reboot system now' and then wait for your Galaxy S3 AT&T to load the home screen.
Google Play Store is what you have to focus on next – so just launch it on your device and search for the 'BusyBox' application or another option that you can try is to  click this Play Store link on your PC (and of course then install the app from your Google account).
Now that you have performed all these steps – you also have to Launch the BusyBox Free application.
And after the app is launch – you will also need to make sure you confirm that you want for it to gain root access.
Something you have to pay attention to – is to also Tap the X button.
You will be asked to Confirm that you wish for the BusyBox app to scan your smartphone – so do confirm as requested.
The last step for you to take is to Click Install for BusyBox Free app to install and apply all its files. Once you monitor the progress of the installation process and as soon as it ends, the you will have to close the application and then simply enjoy all the perks you can benefit from  this installation.
Congratulations to you all – you have managed to successfully have your device rooted so you are now  a few steps away from starting to search for all those new custom ROMs that you can now install on your device. And you have did it all by yourselves, isn't this such a big accomplishment! If you have enjoyed this tutorial and you have other devices you want to perform this on – then you can keep an eye on us as we are going to be working on some new guidelines on how to improve the overall performances of your smartphone. But if it happens that you did not manage to install the root files, we have another solution for you – you can try to repeat the steps again and if you need extra help just leave us your feedback.
But in the likely scenario that your Galaxy S3 AT&T is now rooted – you can double check this by seeing if the BusyBox app is shown in the application drawer. If so – then the world is yours to install custom ROMs and gain access to all Android's sub-system files which will help you considerably improve the overall performances of your phone. You should consider yourselves lucky now that you can use your phones much better now as you can make use of a lot of rooted applications for WiFi tethering, CWM Manager, ROM Manager, ROM Toolbox Lite, Titanium backup and multiple others, the list is so long that it will take you a while to explore all your options. So if you want to fully enjoy your Galaxy S3 experience, then just go for this root and let us know how it went. The best of luck to all of you and keep us posted on the your results – hopefully you can now experiment all the joys of your newly rooted device.