Update the Samsung Galaxy Note N7000 to XXLT4 Jelly Bean 4.1.2 Firmware
Hi for all our readers, today we have great news for all the Galaxy Note N7000 owners, the Android 4.1.2 official Jelly Bean 4.1.2 XXLT4 firmware has been released by Samsung. During this post,  we will teach you, how you can manually update the new official Jelly Bean 4.1.2 XXLT4 firmware on your Samsung Galaxy Note N700. This new update isn't a significant change for your smartphone and more it comes to solve some bugs existent in the old one.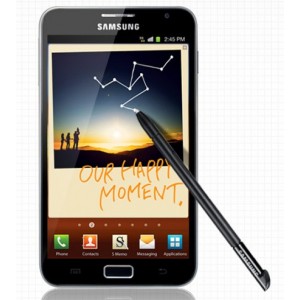 The entire post is made for all users who don't receive yet this new update by OTA or don't install by using KIES app. Also if, you didn't receive yet this new update, is a good opportunity to install the same using our manually update procedure.
As I said before this latest update the Android 4.1.2 Jelly Bean firmware named XXLT4 comes with minor changes, in fact it is a bug fixer for the issues that the users' reported from the previous Android JB available for their devices.
In the trend of features isn't a remarkable change, only we can note the better options for the camera, and maybe the faster performances for your device, but that rest to see from our readers who'll test this official update.
This step by step tutorial need to clear understood if you want successfully complete, and be careful to don't skip any step listed here.
Before to start our step by step guide a preparation guidelines, where we will show you which prerequisites are required, need to be followed:
As you read in the title of this article, here we discus about an official update, only method to install it is a manually one, so you won't need to root your device or to install a custom Recovery tool for installing this update.
The warranty of your Note N7000 device will not be getting void by installing this update.
If you have root rights on your device after you apply this latest firmware the root rights will be revoked, and the system relocked. Also, if you're running a custom ROM in your device this is a good occasion to install an officially version to the stock with Android 4.1.2 Jelly Bean OS, and another gain for users that have a custom ROM inside of their Note device is that the warranty will be restored after you'll apply this new official firmware.
A manually procedure sometimes is risky, and that's why we strongly recommend you to back up all your data stored into the device's internal memory. If some issues appear and you need to reinstall the update again then a wipe is being required, and that will erase all your data from your device's internal memory.
When you're starting to back up  your personal data, I recommend you to back up the SMS, the call logs, EFS folder, sync your contacts with your Gmail account, copy your images, music, videos, documents files to the local or in the cloud and also backup all data that you might need.
A windows computer you'll use during the updating process. Also, you need your Note N700 original USB cable is also required.
Verify the power level left in the device's battery; there you need to have more than 65% power left to prevent a forced power off on the middle on the updating process.
Uninstall or deactivate the security programs as Antivirus and Firewall from devices, the PC and the Android device, these kinds of applications can interact with the installation process.
Enable the USB debugging option on your Note N7000 device following the next path: "Settings -> Applications -> Development -> USB debugging".
This tutorial and all instructions listed here, are compatible and can be used only for the Samsung Galaxy Note model no N7000. So don't try to install this latest update presented here for any other similar device, you can end up by bricking your device.
How to manually Update Galaxy Note N700 to latest Jelly Bean 4.1.2 XXLT4 Firmware
Download the update file from here and save it in your PC.
Now, extract the zip archive that you downloaded above on your desktop PC.
Download Samsung KIES and save it in your PC, after the download is done install the Galaxy Note drivers.
Download and install Odin app in your PC.
Open Odin app on your PC.
Now, reboot your device into download mode. To entering in the Download mode, you need to: press and keep holding the Volume Down+ Power and Menu buttons simultaneous.
When your device is on Download Mode, connect your Android smartphone with the PC using the USB cable.
Now, take a look on the ODIN app interface, there you should to see that ID: COM area is colored on Blue or yellow color and a "added" message is displayed. That's means the connection is done, and you can begin the updating procedure. If not you need to close the ODIN app, disconnect the smartphone from the PC, reinstall the proper drivers again and repeat the procedure from the beginning.
Now, from the ODIN interface select the "PDA" option
Search and pick the downloaded update file from the PC desktop.
Verify and by sure the Re-partition box is unchecked.
When you're ready to begin the installation process click on "Start".
Now you have to wait while the update is fully flashed.
When the process is done the Odin will say "pass" message. That's means the update has been totally installed on your N7000 device.
Note: sometimes can appear the issues, and that's why we want to give you a few indications for the usually problems that can be on the front of you:
If the ODIN app get stuck or froze its interface you have to:
Firstly, close the ODIN app from your PC.
Disconnect the Android device by removing the USB cable from the PC
Restart your Samsung Note N7000
Now, reinstall the proper drivers again on your computer.
Reboot the devices into the Download Mode.
Connect your device to the PC again, the Odin app must be running on your computer
Redo all the steps again from the beginning.
If your device in the end of the update procedure your device entering in a boot loop or something isn't working well with the new firmware, then you have to:
Reboot your device into the Recovery Mode, to do that you need press and keep holding the Power, Volume UP and Menu buttons simultaneous.
From the Recovery mode select the "wipe data factory reset "and there select "wipe cache partition".  On this step,  you'll lose your personal data that's why you need to do a full backup for your data.
After you have performed the wipe select "+++go back+++" and from the main menu select "reboot system now".
Now your smartphone will boot in the new Android 4.1.2 Jelly Bean XXLT4 firmware.
Congratulation, you successfully learnt how to update your Samsung Galaxy Note N7000 has been manually updated to the official Android 4.1.2 Jelly Bean XXLT4 Firmware.
Please use our comment section for extra questions.