How to Root LG Optimus 3D MAX
If you have a LG Optimus 3D MAX P720 device, now can be rooted. In following tutorial, I will teach you how to root the LG Optimus 3D MAX P720, this can be applied of all those need to install in their device custom ROM firmware. In the next section I will give you some simple instruction to help you to root your device. In the first step, we need some prerequisites and details to follow before to understand the guide about how to root the smartphone.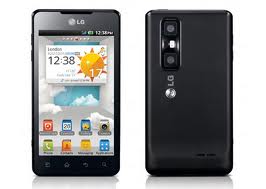 Pre Requisites:
The rooting process is a complex operation, and that's why we strongly recommend always backup all data stored on your device, to help you to do this thing we will give you some applications and tutorial to get the backup for your critical data and files stored on your smartphone.
On the other hand, for your convenience you can also create a backup of all your data with PC Suite.
For your SMS to save it – download and use "SMS Backup & Restore app",
For your Contacts – Sync with the Gmail app,
For your Call Log stored on your device – Download Call Log and Restore app
For your critical data like Images, Files, Songs files, Videos files,– you can Copy to internal / External SD Card,
For save your internet settings connection you can follow and note down from next path: "Applications > Settings > Wireless and Network > Mobile Networks > Access Point Names"
Verify that your LG Optimus 3D MAX P720 device have left minimum of 60%, other ways it is possible your device to turned Off in the middle of rooting development.
Enable the USB Debugging from the next path: "Settings > Applications > Development > USB debugging", be sure that the USB debugging option is ticked.
Read all these prerequisites also to be sure you respected all the instruction and if all these instructions are done now we can head over the following detailed tutorial.
Important: This tutorial is compatible and can be applied only for LG Optimus 3D MAX .

Warning: This post is only for the educational purpose. So if, anything happens to your device we are not responsible for that.
 How to Root LG Optimus 3D MAX P720 – tutorial:
Connect your smartphone to the PC using the original USB cable.
Download "IS11LG_SystemBackupTest.signed.apk"
Copy the file to root of your phone (internal storage). Verify to don't locate the file deep into the sub folders.
Disconnect the phone from PC
Install "IS11LG_SystemBackupTest.signed.apk" which you have it already placed in the LG Optimus 3D MAX P720 by opening the same.
Open the installed "System Backup Test", and then hold down the power button and after that go to reboot the phone. That you might get Boot loop, so don't worry you. You need only to wait for the LG Logo to appear.
Wait around 3-4 Minutes on LG Logo, after that, you must press the Power Button and then connect the device again to the PC using the same original USB cable.
Now, open the O3DM Rooting Kit folder and execute the file «root.bat» which is there in the system to press Enter.
Now you should wait until the script is executed, and the phone will reboot.
Once it's done, you must disconnect the smartphone from the PC.
Download the "Super User" app from here.
To verify if your device is rooted, you can download "Root Checker" app
That is all, now you learnt how to root your LG Optimus 3D MAX P720.
Share with us your experience and your problems linked with this root method using the below comment section.