How to Root US Cellular Samsung Galaxy S3
On this article, I will teach you in a detailed tutorial, how you can root your US cellular Galaxy S3 model, this device have a processor with a 1.5 GHZ frequency, and it is the Qualcomm type. To know how to root your device, please read with attention all instructions below, and make sure that you know all steps and what you're doing.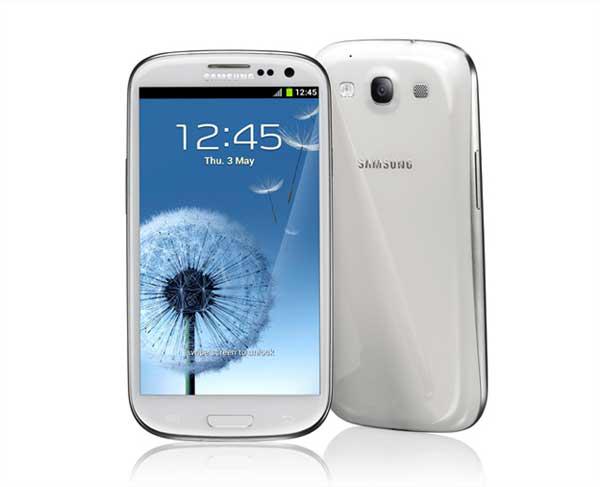 First think when you root your device; it is to know the rooting process give you opportunity to install the CWM Recovery image; also this guide contain the CWM installation, and you will be available to flash on your device custom ROMs.
 First we must need to respect the below prerequisites:
Remember, this guide is compatible only and only with the US Cellular variant of Galaxy S3/ model number SCH R530. For know what model, it is your device, please go to the 'About device', from menu under Settings app.
After this verification Enable USB Debugging option, from Android Development menu
Now install the Samsung USB drivers, without this drivers installing, your device will not communicate with your computer and the rooting process will not be possible.
Move all your data on your computer, to don't have the risk to lose your important data, on the time of rooting process.
Verify your device battery level of charge; this level should be more by 50% power level, if you'll not respect this, it is possible on the processing time to automatically power off, and this it is a high risk for your integrity device hardware.
Deactivate/Disable all your security level from your device and your PC, for example:Antivirus Programs, firewall, or other security protection programs, as these will have conflicts and interact with the root actions, and files.
Read and assuming this tutorial only if you are an advanced android user, the rooting process is a process when it is possible to damage your device or to lose data, if something going wrong.
The Android.sc teams only teach you the methods to root your devices, and we're not responsible in case your device gets bricked in the rooting process. If you take these actions described on this tutorial, you're taking all risks, and don't try to root your smartphone if you are the novice in the Android devices.
 Is recommended if you don't understand some information, to ask on our comment section before you make any changes on your phone.
I will proceed to forward at the guide instructions:
  Root US Cellular Samsung Galaxy S3 -tutorial
 Download the ROOT zip archive file on your computer, after the download are completed, please unzip the content and save the content in one folder on your computer, preferably on the desktop screen for an easily working with these files.
Now connect your US Cellular Samsung Galaxy S3, with the original USB cable on your PC and, verify the 'Media device (MTP)' to be default USB PC Connection.
Open the folder where you stored the unzipped content and copy the 'SuperUser.zip' file directly on your smartphone's internal SD card. You'll have needed to use this file later on the rooting process.
Disconnect your smartphone from the PC.
Now, Power OFF the smartphone, for boot into Download Mode.
Boot into Download Mode, to boot your device into Download Mode, you should use a combination of tastes, press 'volume down' + 'home' + 'power' buttons on the same time, and when the screen powers ON is displayed, release the buttons. On the display, you will observe a warning message, this warning message tech you to press the Volume Up to boot on the Download Mode, do it, and the Download mode will boot immediately.
Reconnect your smartphone to your computer, using the original USB cable.
On the PC, navigate on the folder created when you unzip the archive for rooting, and run the ODIN executable file.
Now on the ODIN graphic interface, you should click on 'PDA' button and no browse the 'RecoveryGalaxyS3USCanada.tar' file and load this file on the ODIN program.
On the ODIN window verify and make sure that the 'auto-reboot' option is disabled.
Press START button on the ODIN graphic interface. The ODIN program has been flashed CWM Recovery image, and when the process is done Odin program will show 'PASS!' message.
Disconnect your smartphone from computer.
 Remove the device battery, after the Odin say 'PASS!'
Reinsert the battery in the battery place on your device.
Boot into ClockworkMod Recovery, to make this, use the next combination of buttons and pressing in the same time: 'volume up' + 'home' + 'power' buttons, you will see on the screen the CWM Recovery displayed, and then release the buttons.
Now, please select the 'install zip from sdcard' option, and immediately after this option, select the 'choose zip from internal sdcard' option.
Browse and chose the 'SuperUser.zip' file and after that, please confirm to install this file.
After these operations, please go back in the main recovery menu screen and there select 'reboot system now' option, that option is for rebooting your smartphone.
Now, when the boot process is done, you should see your smartphone's welcome screen displayed.
That's all instructions should be enough for successfully rooted your device, now you know how to Root US Celullar Samsung Galaxy S3 and installed CM Recovery.
For check, your root level, verify  your app drawer for the SuperUser application icon, and SuperSU app icon confirm the rooting process was done successfully.
When you read this article don't forget, these instructions are for advanced Android users and with this tutorial you'll be able to learn about how you can flash custom ROMs on your Samsung Galaxy S3.