How to Update Galaxy S2 I9100 with CM10 and AOKP based ReVolt Custom ROM Firmware
One of the most popular Android based smartphone is Samsung Galaxy S2, now many S2 Users expect the official update, but there is not available an official update for Android 4.1.2, and in this tutorial we will teach you How to update the Samsung Galaxy S2 with the CM10 and AOKP based Revolt Jelly Bean firmware, this 4.1.2 ReVolt custom ROM in one the most powerful unofficial custom ROM which you can install in your S2, with this custom ROM you will provide a higher level of performance for your S2.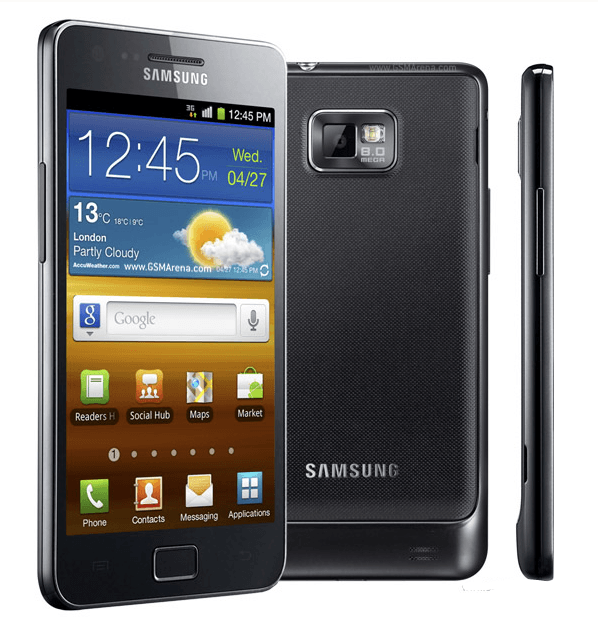 This update combines two big platforms, one is the CM10 and other is AOKP, this mix will give extra capabilities, optimization and power to customize your Android OS for your Samsung Galaxy S2. Also, this custom ROM is to come with the flavor of the Android 4.1.2 for Samsung Galaxy S2, so you have all the motives to install ReVolt OS on your smartphone.
Important: You should know this is not an official update released by Samsung, this Custom ROM based on CM10 and AOKP Jelly Bean 4.1.2 ReVolt was tested and developed on S2 and after shared with us by those xda-developers and with this tutorial we want to thanks for this great work.
First before, to proceed to our how to tutorial, manually install this new custom ROM on your Galaxy S2 device you need to following some prerequisites, so make you sure you'll understand and read all this instructions and if you don't know what happen here to don't make any modifications on your S2 smartphone. These prerequisites mean to prepare your smartphone before to flash the new custom ROM.
If you need to know more details about the CM10 / AOKP Android 4.1.2 ReVolt custom ROM you can check the source for our tutorial. After that, you should take the decision, if this custom ROM is suitable for you smartphone, you can proceed to the next steps.
The prerequisites are:
Make a full backup for your data stored in your smartphone, for this, I will come with some tips below to save your crucial data from your phone.
First, backup the EFS folder
Make a Nanoid backup for the current ROM by using CWM Recovery.
When your make the backup for you data, you must root your Samsung Galaxy S2, in case the phone is already rooted you can skip this point. Note: the warranty will get void when you start the flashing action, if you will need to restore your warranty; all you should do is to downgrade to the stock ROM.
After this you need to install a Custom Recovery Image, we recommend CWM recovery, this custom Recovery image is required for applying the new custom ROM firmware.
You will need a personal computer and your original USB cable.
Deactivate Disable the security applications like antivirus and firewall from both smartphone and Computer, these programs can interfere with the updating process.
Verify the battery device level charge if there is less than 65%, then you must charge your smartphone battery, this action is necessary because if your S2 will get a power off in the middle of the updating process you can brick your device.
Enable the USB debugging option from the next path: "Settings > Applications > Development > USB debugging".
This tutorial and the instructions are compatible only and only with the  Samsung Galaxy S2 model number I9100, this custom ROM CM10 and AOKP based ReVolt work only for this smartphone.
Warnings:

Apply this  tutorial and all the instructions only and only for the Samsung Galaxy S2 model number I9100 devices .
This post is only for the educational purpose. So if, anything happens to your device the android.sc team is not responsible for that.
 Update Galaxy S2 I9100 with CM10 and AOKP based ReVolt Custom ROM Firmware – tutorial.
Download the custom ROM package from here and save in your computer.
Connect your smartphone with your PC with the help of the original USB cable.
Copy and Paste the downloaded archive on the smartphone's SD Card.
Disconnect your smartphone to the computer when the downloaded file is copied totally into the smartphone.
Turn Off your device or reboot in recovery mode, this it is necessary for entering in the Recovery Mode.
Boot your device in the Recovery Mode for that you need to press and keep holding the Volume Up, Home and Power buttons at the same time.
Now, Select "+++go back+++".
From Recovery mode select "wipe data factory reset" and then "wipe cache partition" (don't forget to backup all your data first).
 From the main menu select "install zip from sd card" and then "choose zip from sd card".
Here in this step you must select the downloaded archive from the SD card where you copied before and then flash the same.
Now, you must wait, the installation of the new custom ROM is in progress, the process will during a couple of minutes, don't press anything, just wait until the installation process will be done.
Select "+++go back+++" and after "reboot system now".
This is all, now your learnt How to update your  Samsung Galaxy S2 I9100 with the CM10 / AOKP Jelly Bean 4.1.2 based ReVolt Custom ROM Firmware, use our comment section if you have any issues about to understand this tutorial and we will try to help you.