How to Update Motorola Droid RAZR HD XT 926 to Unofficial CM 10.1 ROM
For all the Droid RAZR HD Android users smartphone now, an unofficial build of CM 10.1 custom ROM is available. Today in this article we will teach you how to update your Droid RAZR HD smartphone.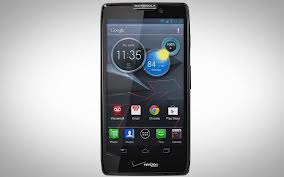 This new custom ROM is only for testing purposes, and you should use this ROM only for test the features included in it. It is a custom ROM based on AOSP Android 4.2, and it was developed by a XDA developer named 'dhacker29', and we want to thank for his work and the possibility to testing this ROM, but not all the features and functions of the CyanogenMod 10.1 ROM and Android 4.2.1, some of these  features which are not working:
 Camera
WiFi Hotspot
NFC
SMS and MMS
Bluetooth
Wifi functions
Gesture typing
Audio in-call
Some of the functions and features are working:
SMS/ MMS
Wifi functions
Bluetooth
Lockscreen widgets
Miracast wireless display and 360 degree panorama photos are working
Gesture typing
Before to proceed to the how to flash the custom ROM for the Motorola Droid Razr hd xt 926 some prerequisites are required to be followed:
 All these instructions and this tutorial must be use only with the Motorola Droid RAZR HD smartphone. So don't use all this instructions and the flashing method listed here for another Android devices, because exist the possibility to brick them.
Your Motorola smartphone has to be rooted and to have installed the SafeStrap Recovery image
These requirements are necessary to flash the new CM 10.1 Android 4.2 Experimental ROM.(Use it only for testing purposes).
Create a NANDROID full backup for your existing ROM installed into your smartphone, before to flash this custom ROM. A backup with the 'SafeStrap Recovery'mode is included in the steps of the how to tutorial.
Create backup for all your personal files stored in your device, files which you think are critical, and you'll want to use with the new OS (Android CM 10.1).How to backup your Android device data to the cloud and How to backup your Android device to the local here you can find divers method of backup.
Verify the level of the device battery to don't be less 60% power value rest, because if you don't have this battery level exist the risk to get a power of in the middle of the flashing process.
Follow all the steps in the exact order listed in this article, you need to be an advanced Android user to apply this tutorial if you're the novice is better wait an official update for your device. This custom ROM is only for testing purpose, it is an experimental build of CyanogenMod 10.1 and isn't  official firmware by CM team that means there you'll find some bugs and functions that aren't working in this ROM.
Read all the instructions before and if isn't enough then ask for more information and help in our comments section and we will do all best offer you a solution for your issues.
If something work wrong during the flashing process you cannot blame us for that, you're the responsible for the updating custom ROMs and all other files in your smartphone.
Reread again all the prerequisites and understand what you have to do and then you can go to the next steps:
 Update Droid RAZR HD XT 926 with Unofficial CM10.1 custom ROM based on Android 4.2- Guide:
 First, download the custom ROM from HERE
Download the Gapps pack from the next link from HERE
Don't extract the content of the downloaded zip files.
Now, connect your Motorola Droid RAZR HD XT 926 to your computer and then copy and paste (move) both downloaded zip files on the internal smartphone SD card.
Disconnect the smartphone from the computer when the files are successfully copied.
Now, power off your smartphone and after that power it ON. Your device display the Motorola splash, and there you need to choose the SafeStrap 'Recovery mode' option.
From there, 'Recovery' menu, you need to select the 'Backup' option. Take a NANDROID backup of your actual installed ROM. This backup is extremely useful if you will want to restore this actual status of your smartphone.
Configure and Enable the ROM slot for unofficial custom ROM based on CM 10.1, for that hit the 'Boot Options' in SafeStrap and there chose the ROM-Slot-1 option.
Change the 'minimum data partition size'to 1GB (you can chose a size more then 1Gb if you want to install multiple apps or games), now wait to complete this action and then move to the next point. After the Partition is done you can use the ROM slot.
Now, in the SafeStrap press 'Home' and go to the main menu of the recovery mode.
There select 'Install' and find the 'CM 10.1 custom ROM' zip copied file, confirm for installing it.
After the ROM is successfully installed then you need to repeat the step 11 for installing the Gapps for CM 10.1 zip, confirm you want to install it and then return in the main menu (SafeStrap Recovery menu).
There select 'reboot system now' and after that your smartphone will start the first boot in he new custom ROM.
Wait around 10 – 12 seconds for completing the booting process.
Join your google account details and after this action you can test the  new custom ROM for testing purpose with Android 4.2.1-based CM 10.1 custom build for Motorola  Droid RAZR HD.
That's all, if you are in the face of issues or you discover any new bugs or errors in this custom ROM, please share wit us using our comment section.
Note: If you don't like this new custom ROM you can restore your previous ROM using the backup file that you proceed before.
Remember that this is a custom ROM build of CyanogenMod 10.1 based on Android 4.2.1, and there you'll find errors and bags, so we cannot be blamed for any issues.