How to Update the Samsung Galaxy S2 GT I9100 with Jellybean 4.2 Custom ROM
Today I will share with you a complete guide to update your Samsung Galaxy S2 I9100 with Android 4.2 custom ROM, because there is no official version released by Samsung with Jellybean 4.2 version, the developers offer us a personalized custom ROM, which help us install the latest version of Android direct on our Samsung Galaxy S2 GT I9100.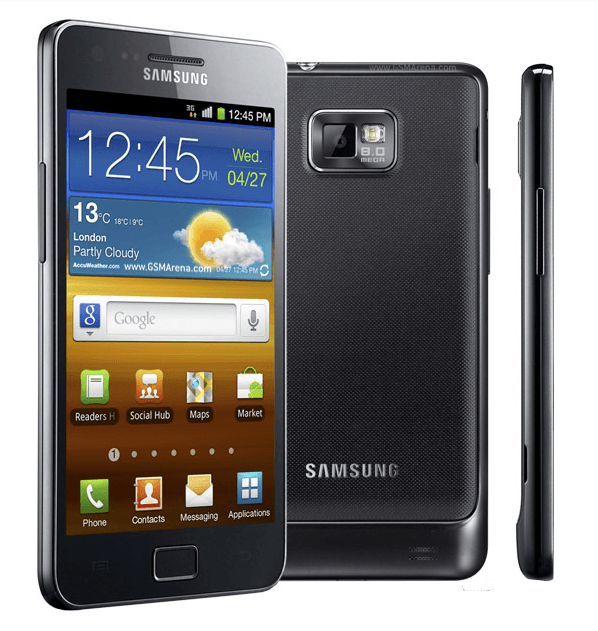 Bellow you will find some of the brief features which this custom ROM comes with:
First when we wish to update our smartphone with a custom ROM we need to take in consideration some express pre requisites:
Firstly, when you want to install a custom ROM in your device, you should know this process it is a complex process and that why you must to back up up all your data, for save your important data, below we will help you with some tutorials and programs which will make your backup process easier.
For backup don't use the:

KIES PC Tool, because this tool doesn't detect the custom ROM updates.

Don't backup your data with the ROM MANAGER, this method can brick your device, and we should not be held responsible for any damage which will can appear in your device
To save your SMS stored in your smartphone download the SMS Backup & Restore app, install it and use this tool, it is a great application for backup and restore SMS for Android devices.
To sync your Contacts with the Google account, you can use the Sync Contact with the Gmail account.
For others important file like Images or Videos, Songs or others critical data Copy to internal /External SD Card.
To save your internet settings for APN and MMS settings all you should do is to note down the path: Applications > Settings > Wireless and Network > Mobile Networks > Access Point Names".
Enable The USB Debugging from the follow path "Settings > Applications > Development > USB debugging".
Verify the device battery level charge to don't be less <40%, because if the battery is low can interrupt the update in the middle of the updating process, and your device may suffer damages.
Check if your device is rooted or not, for this you can Download the Root Checker app, for installing this custom ROM, your device must be rooted if your S2 is not rooted you must root it.
The prerequisites are very important instructions and that's why you need to follow all instructions above mentioned.
If you made all backup for your important data and you followed all steps mentioned  now you can proceed to the next steps, where we shared for you a complete guide about how to update your S2 GT I9100 with the Jellybean 4.2 firmware.
Important: This tutorial is compatible and can be applied only for Samsung Galaxy S2 GT I9100 device .
Warning: This post is only for the educational purpose. So if, anything happens to your device the android.sc team is not responsible for that.
Update Jellybean 4.2 custom ROM in Samsung Galaxy S2 GT I9100:
First go and download the Jellybean 4.2 Firmware Package and save this archive to your PC.
When the downloaded is done, connect your smartphone to the PC, for this use the original USB cable.
Copy and Paste the zip downloaded file in your device.
After the zip file is copied on your smartphone, disconnect your device and power off your S2 device for entering in the Recovery Mode.
For entering in Recovery Mode in Samsung Galaxy S2 GT I1900 press and keep holding the Volume Up button and the Home button, (located in the middle), with this two buttons pressed and holding, turn ON your smartphone.
Now in recovery mode go and select the "Wipe data/factory reset" and "Wipe Cache partition".
Now in the Recovery mode go and select the "install zip from SD Card" and select the zip file of Jellybean, which you're placed on your SD card device. When the zip archive file is selected all you must do is to wait to zip files to be installed in your device, when you will see on the bottom of the display the "installing from sd card completed" message, select "go back" and after that select the "reboot system now". For this reboot, the device will take a longer time to rebooting in the normal mode.
Note: if the smartphone say get stuck or gets into the boot loop, remove the battery and after that reinsert the battery on the device and re follow all the bellow instructions.
That's all, now you learnt How to Update the Samsung Galaxy S2 GT I9100 with Jellybean 4.2 Custom ROM.
For the version of your firmware, all you should do is check the next patch "Settings > About Phone "and there you will find the firmware version Jellybean 4.1.2 installed on your Samsung Galaxy S2 GT I9100
Share with us using the comment section your issues and we will try to make all the best to help you.